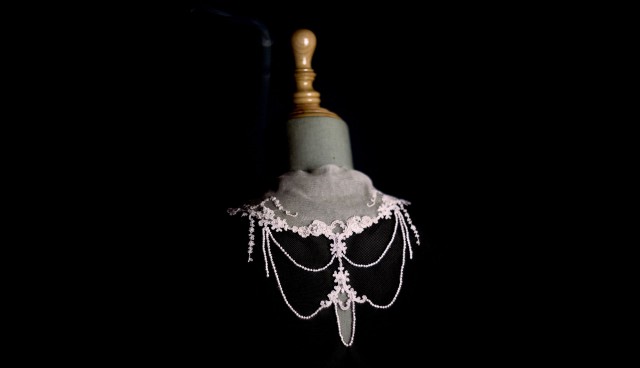 Each of my dresses are handmade, Each one of them is unique and has its own life and feeling,
and intention it was made with.Each one is cataloged and has its own certificate,
his oun serial number and the date it was created for you in the Atelier…
I have been creating hand made dresses in my Atelier since 2002 out of the deep desire to dress feminine beauty.
Beauty which originates from an essence that allows freedom of movement and expression.
Each dress is made by hand in a process of ten steps.
The hands of women who have journeyed together, adding and elaborating to every dress with endless patience and love for material and detail. We attend to each step in the process, to the tension of the thread, to the calmness of the mind that is working, to the tranquility felt while embroidering which connects the fabric and as a result allows it to flow and to fall.
This process includes technical rigor that connects emotion to matter, and through which the material comes to have a soul.
I will be happy to meet you in my world
My dresses are made with a sincere intention to accompany your soul, I am here, to accompany you at any moment of the process, hand in hand, with the same presence and care I give to the pieces I make.
Contact me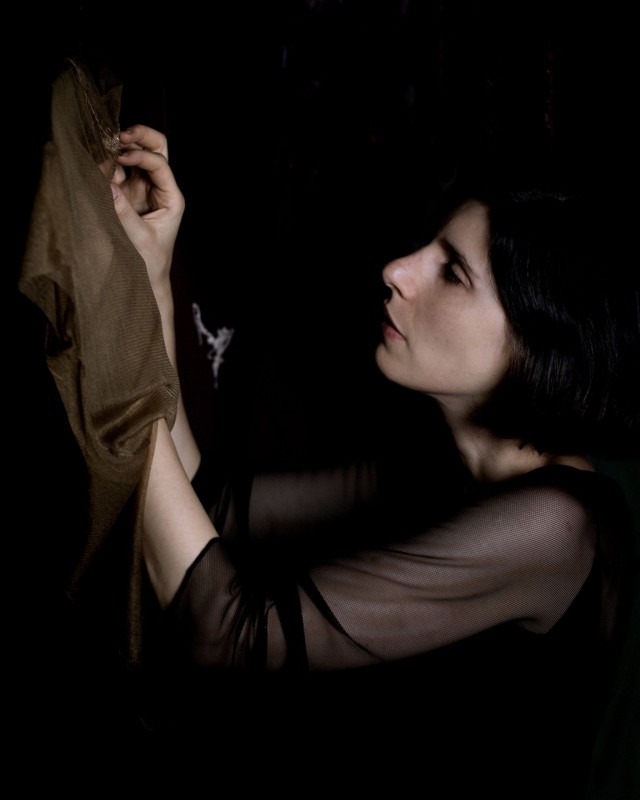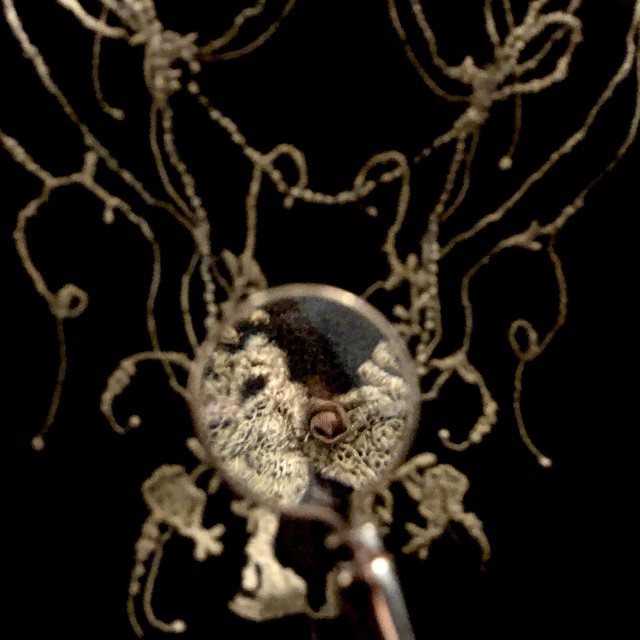 shows
I'm sharing shows I've made throughout the years. They were made with an intention to awaken the magic I believe in, through a profound respect and care for femininity that I perceive.
In all the shows, through a personal process, each woman who models, chooses the dress that feels right for her and which fits her unique beauty, her movement and her being.
2011 Museo Europeo de Arte Moderno
The MEAM museum performance was the first done outside of the boutique,
I created it with dancers using the museum's creative space and invitations were sent exclusively to the Atelier's clients. We danced the natural and unique form of femininity that is in each one of us.
2012 GRAN THEATERS DEL LICE2
Inside the enchanted space of the mirrors salon in the Gran Theatre del Liceo , I dreamt of creating a music box , inspired by an old magical music box in a bottle, that accompanied me during my childhood.
Under the golden flakes, a ballerina danced her unique intimate dance,
open-hearted, like the little girl that never ceases to dream in each of us
THEATRE PRINCIPAL 2013
In the Antique Principal Theatre Performance we created a theatre of senses.
The guests entered through a labyrinth.
Sight, touch, sound, and smell led them into the central space that represented the heart and center of each of us, where a cabaret of characters danced and sang, each expressing her unique femininity
080 PERSONA 2014
The Persona show, was the first one I presented at 080 Barcelona Fashion Week.
I was looking for a way to express my dresses, created for the soul, in a world of fashion.
The models became marionettes instead of models of beauty representing women; because for me there is no external model of beauty, each woman has her personal beauty that is incomparable to others, beauty which is whole and perfect in its own way.
080 Dream
At my second Barcelona Fashion Week show, 'Dream' the models became ancient spring dolls,(A mechanical doll/A doll on a spring) each with her personal gesture, walked centered in her inner world.
080 Wind
On the third show in Fashion Week, I referred to the wind
The wind in the sense of the private movement that each one creates, in her walk, in her being, the wind also in the sense of the breath and live of each and in the sense of the spirit.
The models became marionettes, thin silk ribbons drawing in space their movement.
Thin silk fabrics accompanied each individual's movement, hand-painted in wind colors.
080 Earth
My fourth show presented at 080 fashion week, I did it when I was pregnant with my son Ilai.
I called it earth and my gaze was on our contact with the earth, the exact weight of each one, the individual footprint that we leave on the ground in the way we walk …
I believe that the dress can be organic if it is made with this awareness and intation, and be part of the particular way of each one, accompany its unique way of expressing and being.
Bridle, Whisperes
I did the Whisperes show in the Barcelona Bridal fashion week when I was pregnant with my son Ilai.
Out of all the years of creating unique clothing items as an artist and out of all the search and exploration of clean and organic silutets and patterns that fit the unique feminine of each women in her own way, I created a collection of dresses that I will start to produce in limited editions in a complex production process that allows a limited number of dresses with the same design, with the small variations of handmade work.
Each crafted piece with her certificate of autencety and her number will accompany one woman, in her unique and private journey at each age of her life.